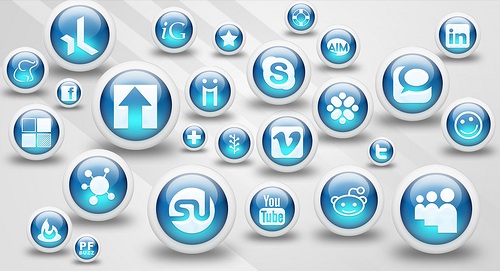 We offer a range of social media marketing services, with a particular emphasis on Facebook Marketing. Services such as Facebook Fan Page design, generating more "likes" and leads to an existing page,  Facebook page management, and Facebook ad management.
Besides Facebook, we do offer social bookmarking services, as well as Youtube marketing.
Why the emphasis on Facebook? Because it is the largest social media site on the planet, and the ability to reach your target audience is unmatched by any other service. We explain more below:
Generate great word of mouth with a lively presence on Facebook
Anyone in business must now be marketing on Facebook. This is THE online space for engaging with your customers and prospects in a way that is highly targeted and conversational. The word conversational is key, because you are here to promote conversations through events, contests, promotions that will create viral interest in your business and your brand.
Interested prospects can quickly get a feel for your brand just from checking out the conversations and promotions they find on your Facebook page so you want to look lively! The more interactive you are, the more people will warm to your brand, creating word of mouth.
Find out what people are saying about you
Facebook is a useful space in which to gauge how prospects and customers are engaging with your brand. Even your Facebook profile can now be indexed in search results, which can help with SEO for your business.
Massive potential for lead generation
When people Like your Page, not only do you acquire a lead, you also tap into that lead's profile, which can provide you with invaluable data that can be used to refine your marketing strategies and tactics and provide you with fresh ideas for new conversations.
Build useful case studies through Facebook marketing
By providing you with the means to target more accurately potential customers you can use Facebook as a tool for building case studies that reflect your brand's strengths and weaknesses in the market place.
Brand driver
Your presence on Facebook can act as a portal point for driving traffic to your site and other online properties without additional advertising costs.
Mapping out social media campaigns requires the help of professional strategic thinkers, who understand what the competition is up to and where best to position your brand. The more coherent your Facebook branding, the more word of mouth you will get.